Show and Tell
Welcome to our new 'Show and Tell' page where we'll be posting pictures of things you've sent us in. You may want to show off some work you've done, send us a picture of something you've been up to like baking or gardening or just write to tell us how you are. Send your bits and pieces to your teachers' email and they'll be able to upload it here!
C from Class 2 visited Curbar Gap in Hope Valley at the weekend. What a stunning view!
A budding author is in our midst! This lovely setting description was sent in by C in Class 2 and describes what she refers to as her 'happy place'! I think I'd be very happy there too!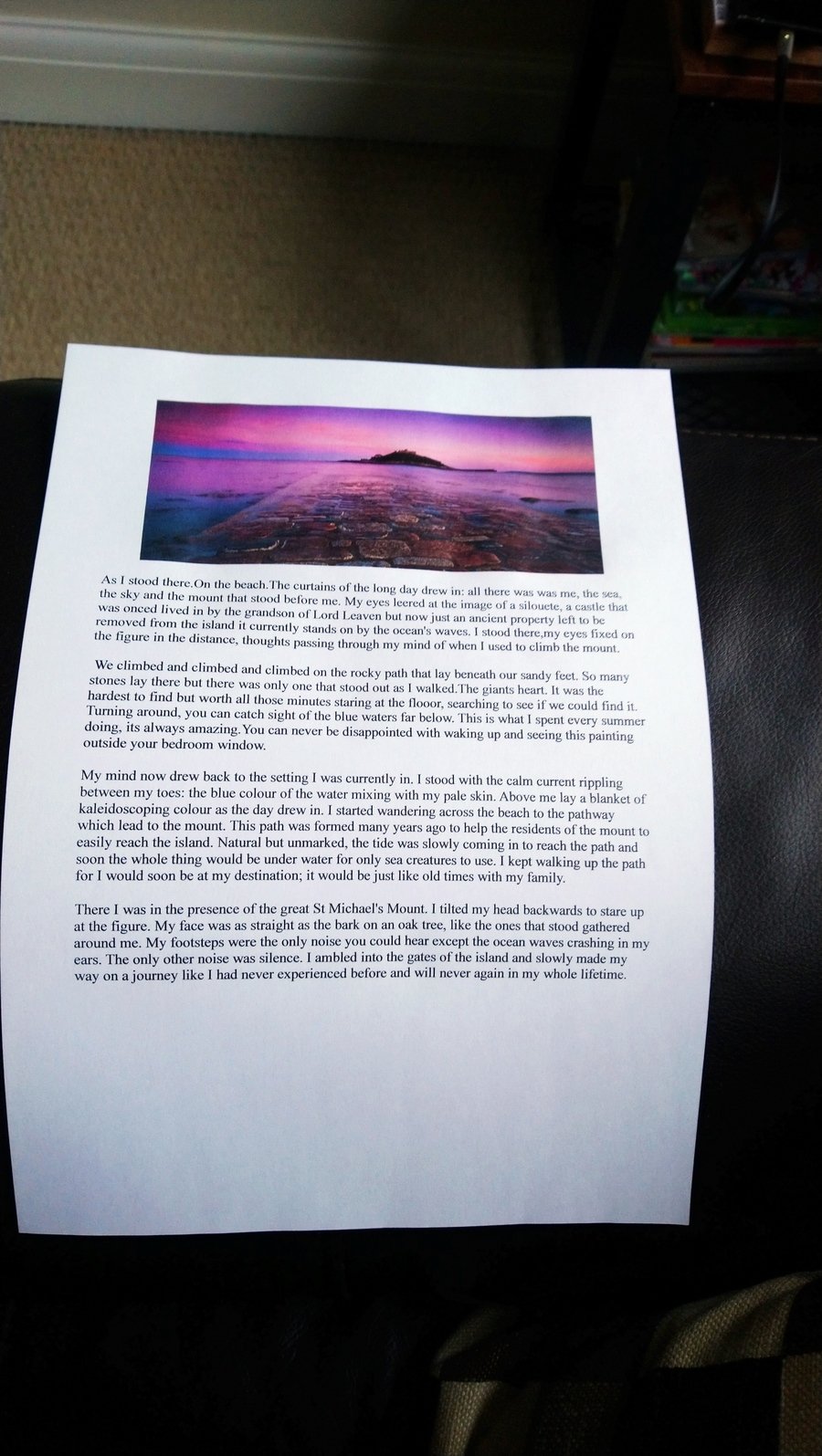 Outside Sudbury Hall, you will see Sudbury Snake has indeed grown. Thanks to A from Class 2 for such a great idea. Perhaps you'll see your addition below. (It is still possible to decorate and add another stone to make him even longer.)
F from Class 2 has sewn a friendly sock monkey, he has also designed a bear for the John Lewis Challenge and coloured a very large Union Jack for the VE Day Celebrations. Great work, F - we'd love to meet your monkey when we return!
C in Class 2 and her siblings K and K in Class 1 , have been enjoying working outside on this sunny day.
A in Class 2 has been baking in preparation for VE Day and also learning how to use a sewing machine to create a rainbow. Great work, A!
More hard work from C in Class 2 -this time she's been busy writing persuasive letters about getting a community allotment to grown fruit and veg in to eat! Great self-portrait too.
C in Class 2 has had a great time in preparing for VE day -she's written a diary and cookbook full of recipes of the time! 'Write for Victory' in this case-well done C!
More wonderful VE day work - this time in the form of 2 diaries from I and Z in Class 2. And a very topical display too! Great job!
Tower Bridge is popular. This amazing model was made by F from Class 2. Apparently, soon it will be a working model so we look forward to seeing the progress!
Another wonderful model of Tower Bridge from M in Class 2
A in Class 2 looks justifiably proud of her great model of Nelson`s Column- well done!
C in Class 2 has been busy making a model of Tower Bridge using natural materials and string- good job!
C in Class 2 has been very innovative with her model of The London Eye, using a bicycle wheel which can be turned to make it go round- great idea!
L from class 2 created this great model of Nelson`s Column from materials he found around the house.
Z from Class 2 has created an impressive model of Nelson's Column and Trafalgar Square using Lego.
H from Class 2 has been busy designing and writing about her robot of the future. I love the sound of the food button - I could ask for anything I want...mmm chocolate!!
Also, she's been mastering the skill of writing poetry-take a look at her poem!
A and B from Reception and Class 1 have painted some fabulous stones celebrating the work of the NHS - I think these are really amazing! They've also been making nets of shapes and practising their maths skills. Well done boys!
Message from Mrs Cripps:
"Hi everyone! Hope you're all well and making the most of the sunny weather we've had. I bet you've all been eating lots of chocolate eggs from Easter too! I just wanted to share with you a picture of my chickens who have been keeping me company during the lockdown. They love eating vegetable scraps and in return lay me an occasional egg too. Their names are Cornflake, Cluckles, Nathan, Stella, Cookie and Star."
C from Class 2 has been using her forest school skills in the garden.
K in Reception has been really busy with his work. Look at that letter formation! Fab work K!
N from Class 2 created an information leaflet on Somersal Herbert. She remembered lots of the structural and grammatical features studied and her teachers learnt a lot when they read it!
What a wonderful Lego model of a robin, F from Class 2 has made. It reminds me of all the robins that has been in my garden recently.
F from Class 2 did a brilliant job of planning and then making a boat/raft to float along the River Thames. If I could shrink to Tom Thumb size, I wouldn't mind having a go at sailing it myself. Good job!
H from Class 2 has sent in her tips for sun safety -although this week it would seem we need our brollies back out! Great job!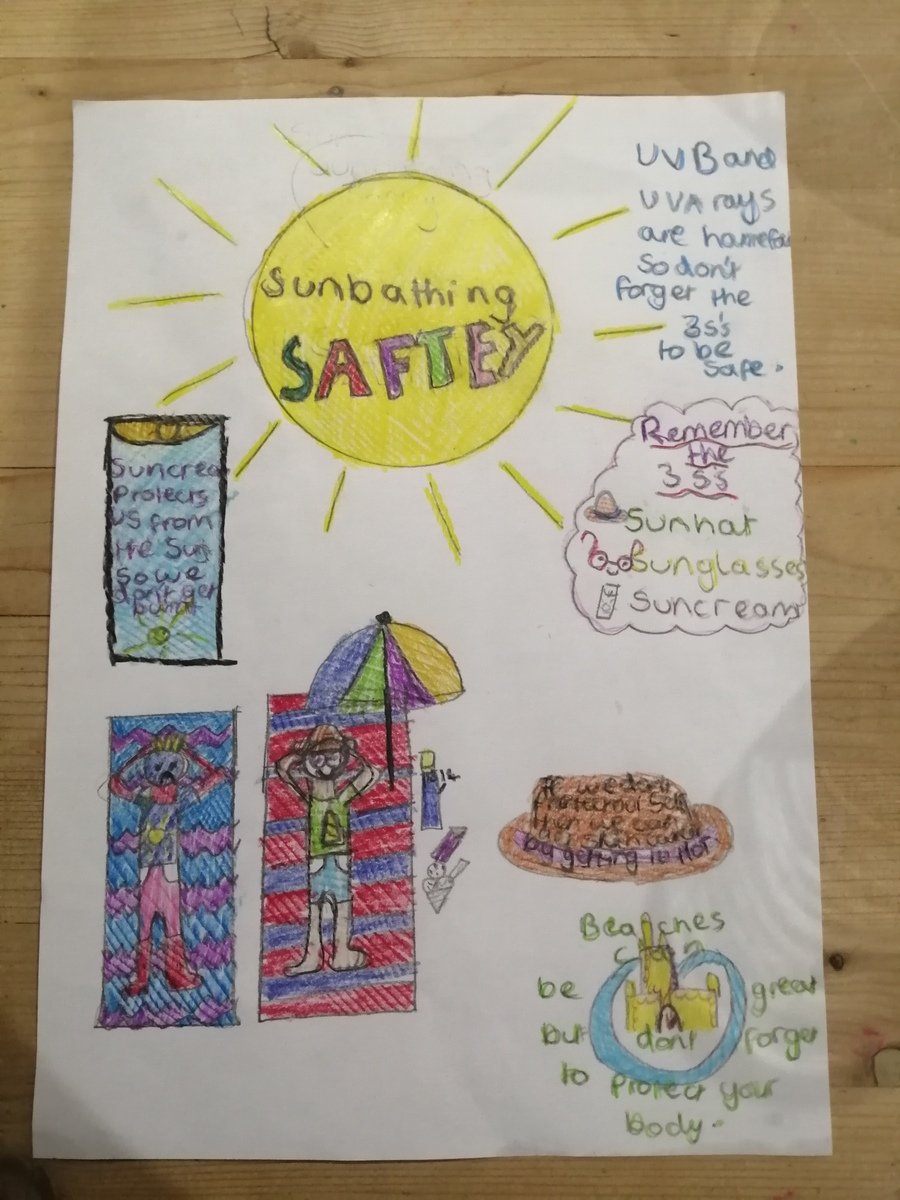 Mrs Oakley`s coffee break.
Thank you LG from Class 2 for the word search puzzle- quite tricky but I enjoyed it.
N and G in Class 1 have been researching the life of Queen Elizabeth I. I think we could could all teach her a thing or two about brushing her teeth!
With community spirit in mind, H in Class 2 has been writing to his dad's elderly customer who are isolated currently in order to keep their spirits up! Brilliant idea H!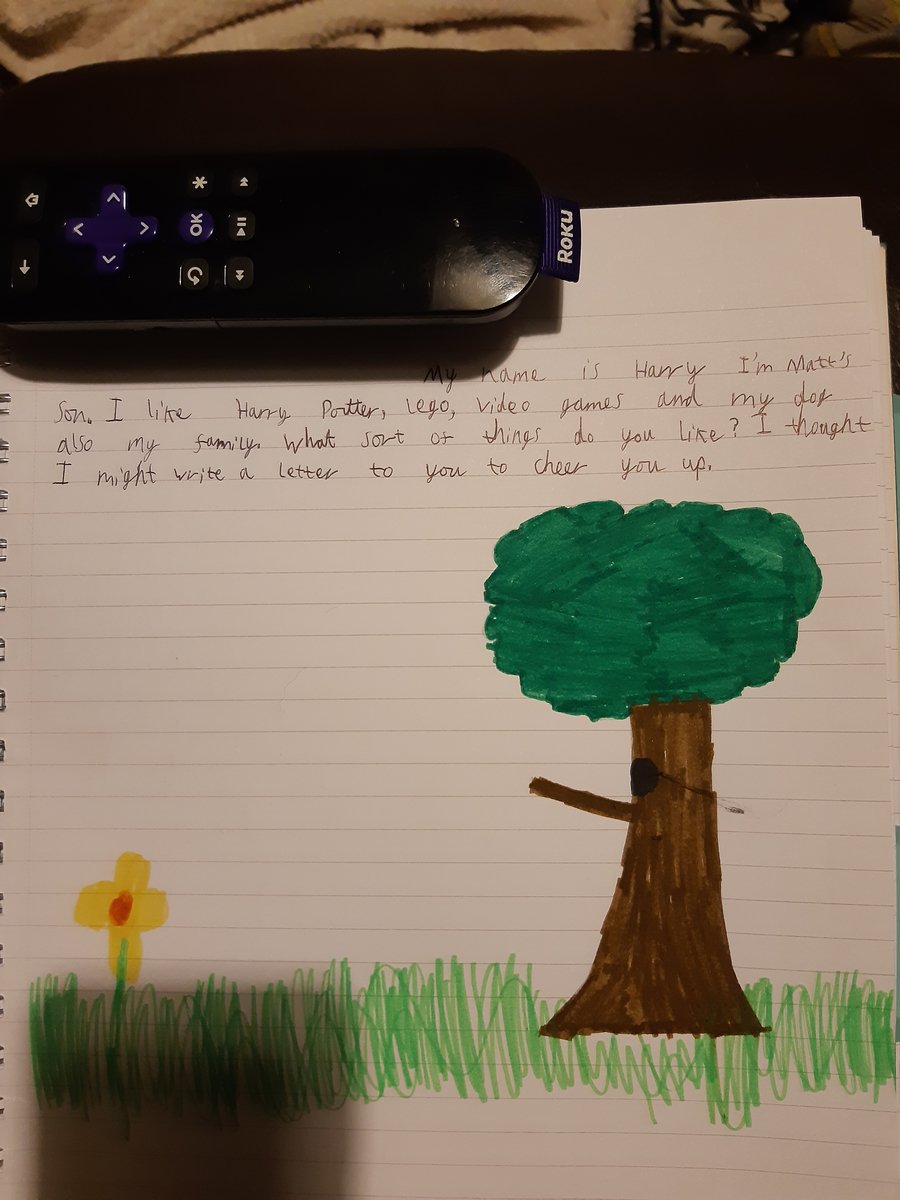 L in Class 1 has been busy creating a crocodile model, complete with very scary-looking teeth! Thanks for the video to Mrs Breen and Mrs Cripps too -we loved it.
I from Class 2 has reproduced Kensington Palace Gardens using Lego - great job!
K from Reception has been happily creating repeating patterns using Lego in his Maths work.
And another busy day in K's house - this time, he's been doing additions. Great use of counters to help, Mum and Dad!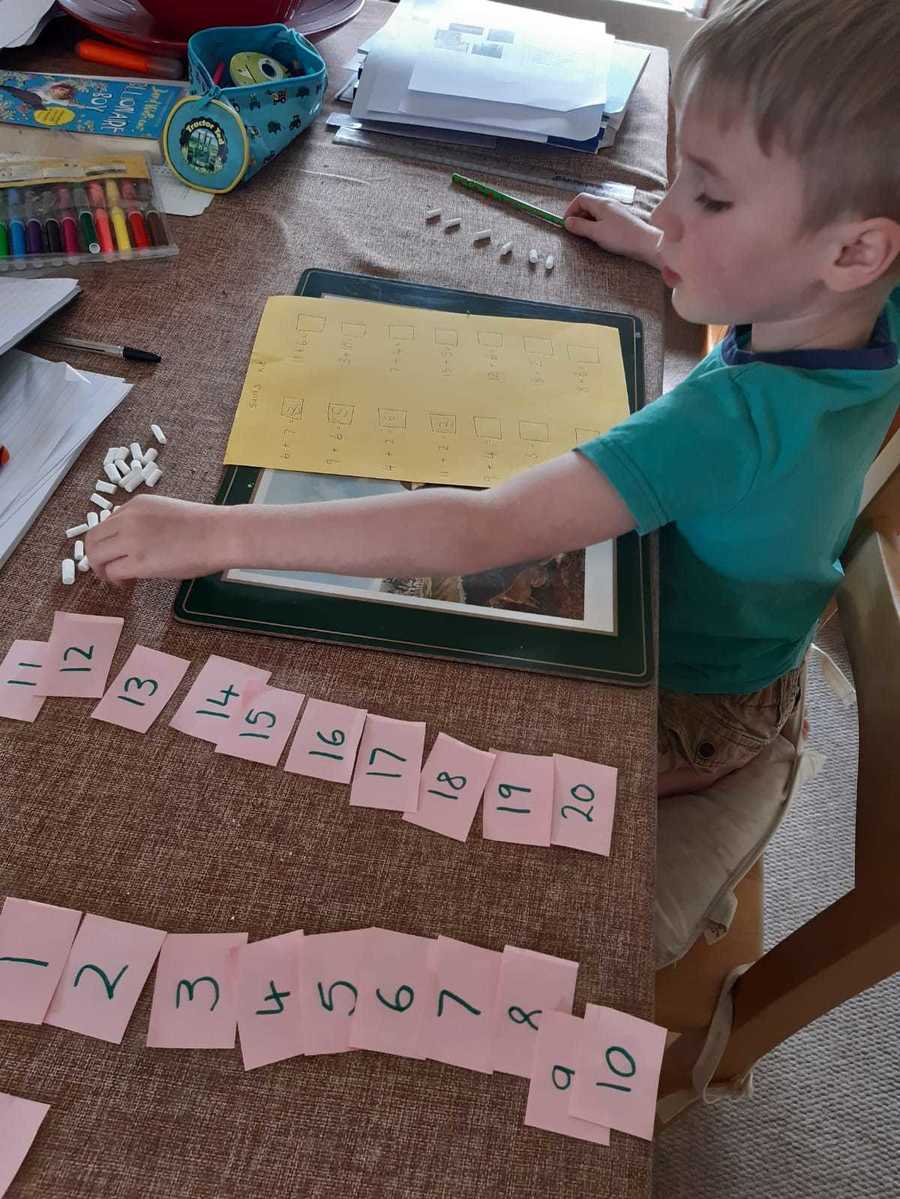 A big well done to H in Class 2 who has been working hard on the multi-faith prayer room project! Fab effort-keep it up!
I and Z from Class 2 have had a visitor over Easter that they saw on their wildlife camera and were wondering whether you are able to guess what animal it is? So far, us teachers have guessed at a fox, badger, hare and barn owl -what do you think? The answer was a hare!
I from Class 2 enjoyed researching and producing this fact file all about cobras. Very interesting I-thanks!
C from Class 2 took on the literacy challenge of writing a story to match the picture which was of a girl trapped in a jar. What a great read! I loved the new creatures you created and I see you used a colon too!
G and N in Class 1 have been thinking about their goals for 2020. N plans to learn to tie her shoe laces, play an instrument, make her bed everyday, learn some times tables and write the beginning, middle and end when doing a story !
G wants to avoid distractions when he's working (this is especially hard for all of us at home!), make his bed, get his numbers and letters the right way round, play an instrument and tying his shoelaces. I have no doubt that if they continue to work as hard as they have been they will achieve their goals!
This week Class 1 have been learning about food. K has thought really carefully about the type of foods that appeal to both adults and children and has invented her own new cereal called Star Galaxy. It's healthy, wheat-free and chocolatey!
It has been another busy week for A in Class 1. As well as completing lots of schoolwork, she has been busy baking and working towards her Beaver badges. Keep up the good work, A!
Big Cat performed their new hit song live at Dovefields Music Hall last week - it looks as though had their own mini festival! In between performances, they have been busy shearing sheep and completing an array of Blue Peter and Beavers badge challenges. Well done G and N!
At school this week, K and J have been making boats and rafts. They tested different objects to see which float and which sink. They then tried to float the objects that sink by balancing them on the boats and rafts! Super investigating, well done.
E in Class 1 has really enjoyed the space topic and has made his own solar system and built a rocket. He also set his grandparents the task of building a rocket as big as their lounge. They completed it magnificently!
The engineering challenge from last week's 'Around the World' topic was a family affair for E from Class 1. Great to see that Gran and Grandad did their homework, too. Fantastic nest structures everyone, we're very impressed!
We have another budding seamstress amongst us! I in Class 1 has made some fabulous dungarees for her little brother. She chose the pattern, and checked the sizing using the chart and tape measure. She then cut her pattern pieces, pinned them and cut the fabric all herself and used her mum's sewing machine to put it all together by reading the instructions and following the diagrams. She spent all day reading, measuring and concentrating really hard - what an amazing job she has done. Well done I!
G and N in Class 1 have designed their own ice lollies and packaging. Perfect for this sunny half term we've enjoyed!
K in Class 1 has written this really imaginative and very funny fairy tale. It made me laugh out loud! Great work K, well done!
I in Class 1 has been learning about the war. She has been discovering which countries were involved and who they were fighting. What a lovely piece of work to tie in with VE Day, I!
A in Class 1 has built a puppet theatre. It looks fab, well done! I'm sure you'll be putting on lots of shows for your family.
G and N from Class 1 reenacted the story of George and the Dragon for St George's Day. Great costumes, both of you!
G and N from Class 1 are stranded on a desert island! Hopefully their message in a bottle will reach someone soon (but not before their mummy has enjoyed a bit of peace and quiet)! What a fab reading corner, well done both of you.
K in Year 2 has written a lovely descriptive piece about a desert island. She has used her senses to describe what is there and included some powerful verbs and adverbs, too!
E in Class 1 has been making a habitat for toads and newts in his garden. I'm looking forward to hearing about their visitors!
On Wednesday 22nd April it was World Box Day! Year 1 and Year 2 had the task of making a box look beautiful. Here is K and K's Key Worker Heroes box, N's Ala-Corn and G's St George's Day dragon - brilliant effort, well done!
C, K and K have been starting their day with Joe Wicks's workout. This has been happening in the Breen house too!
N and S from Class 1 have been very busy! S has been using a sewing machine to make clothes for his teddy and N has been working really hard at his maths. Keep it up, N! Their brother, I in Class 2, has been helping out around the garden. Super work boys, well done!