Latest News
Thank you for the responses from parents in Reception, Year 1 and Year 6 regarding your intentions about schooling and its phased reopening. There are many factors to consider and prepare for in reopening and so I ask that you please bear with me as I try to ensure these are given the attention each element needs to ensure pupil and staff safety. I will be communicating the plans we are putting in place as soon as possible. Meanwhile, if you have any further queries regarding school reopening, please contact me at headteacher@sudbury.derbyshire.sch.uk
September Return
Parent Letter -Sudbury in September
Behaviour Policy Addendum update
Phased Reopening Update
A letter to pupils (includes photos and video link)-19th June
Reopening Confirmation Letter and School Plan - 18th June
Welcome Back to Sudbury -video link - https://www.youtube.com/channel/UC6FXTMDvZHHeCG2VQXS2sUg/videos?view_as=subscriber
Reopening Plans Letter-12th June
Reopening Plans Letter -9th June
Revised Update 22nd May PM regarding reopening of school
(Survey link: https://www.surveymonkey.co.uk/r/RL623XJ -please complete by midnight on Thursday 28th May)
Phased reopening letter and survey link
(Survey link now closed -please contact me at headteacher@sudbury.derbyshire.sch.uk if you have been unable to fill in the survey.)
Free School Meal Update
Please read this letter for information about eligibility for Free School Meals following any change in personal circumstances.
Flu Immunisation 2020-2021
Please read this letter for information about the Flu Immunisation Programme 2020-2021
Coronavirus Updates
Government Announcement 10th May -Latest update
Latest guidance from the Department for Education for parents and carers can be found by clicking here. (24th April)
Previous letters/updates:
Sudbury Home Learning Summer Term Letter 19.4.20
20th March 2020 Coronovirus -Learning tasks
Coronavirus letter - 19th March 2020
Coronoavirus letter - 16th March 2020
Sudbury Primary - Coronavirus plan
Coronovirus -letter 13th March 2020.pdf
QEGS Mini Olympics
Years 1 and 2 are taking part in the Primary Mini Olympics event at Queen Elizabeth's Grammar School on Friday 5th July 2019. Here they are having a team meeting and getting themselves ready for the off.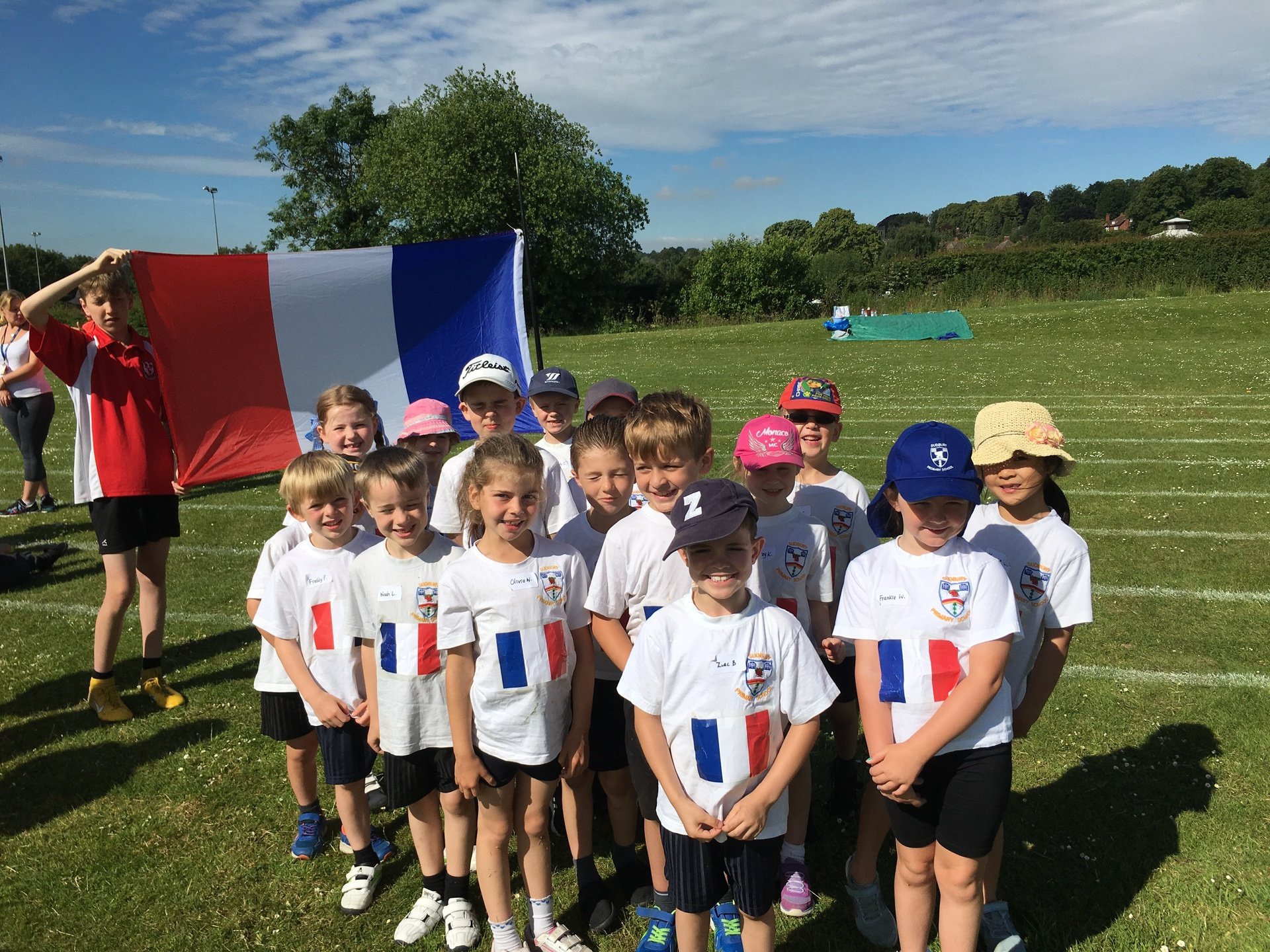 Latest Ofsted Report - Inspection 19/3/19
Comic Relief Day - Friday 15th March 2019
Everybody did really well with their fundraising efforts. We have raised a whopping £148.71 by holding a cake sale and having a crazy dress day. Here are our 'crazy' pupils and members of staff. Thank you all for giving so generously.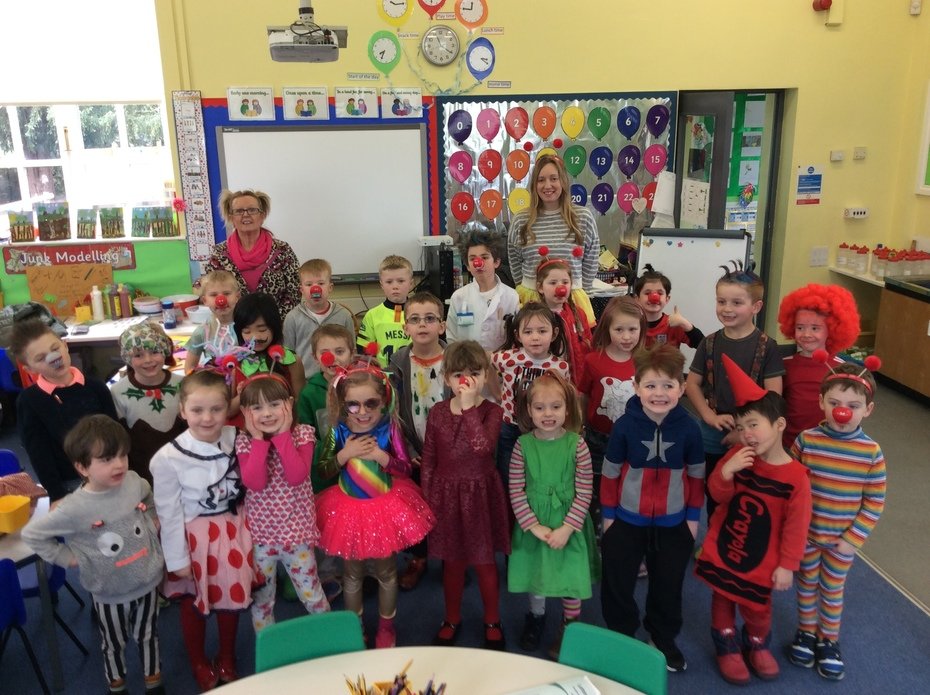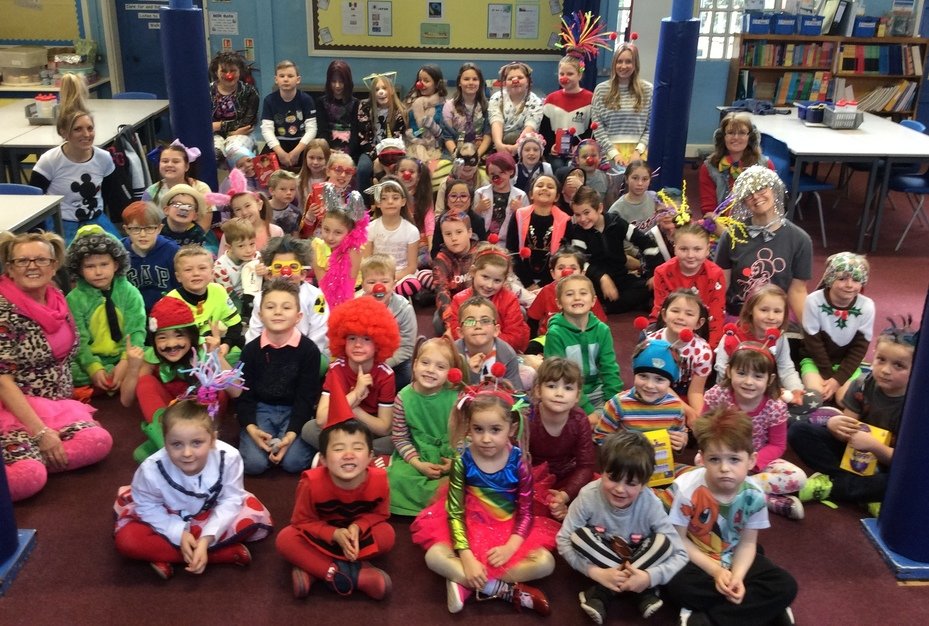 Ofsted Inspection Notification
There is going to be a one day Ofsted Inspection taking place on Tuesday 19th March 2019 at Sudbury Primary School.
World Book Day - Thursday 7th March 2019
Here's Class One dressed as Fairy Tale characters. Can you guess who they are?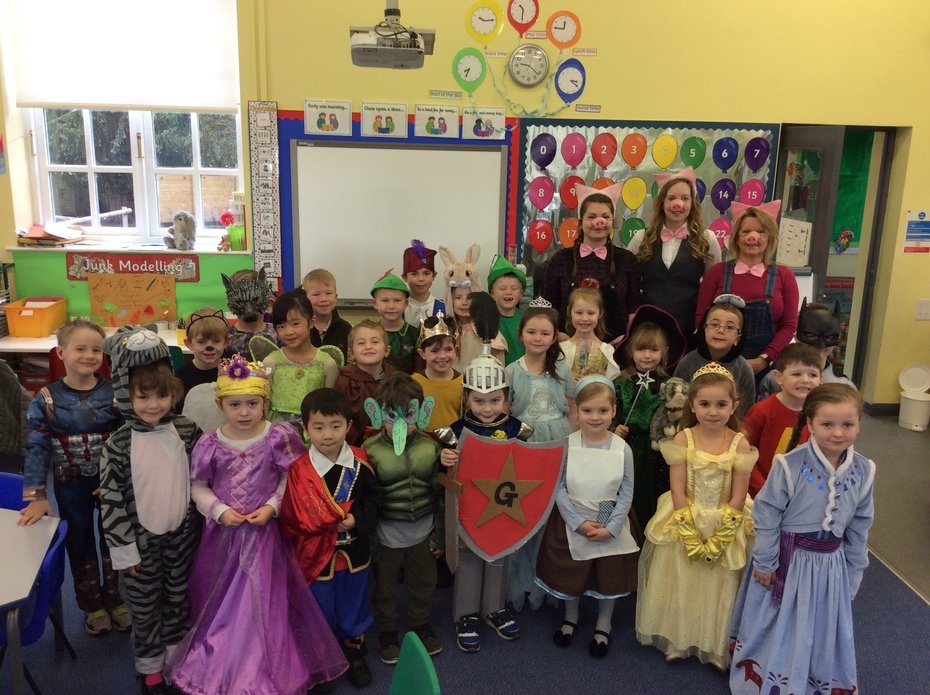 The Royal British Legion Poppy Appeal 2018
We have raised £157.72 for this very good cause thanks to our pupils giving so generously and selling poppies and other items at break times.
Children in Need 2018
We raised £100.00 this year for Children in Need by having a Non Uniform Day on Friday 16th November - well done everybody.
Year 5 & 6 QEGS Hockey Tournament
A big well done to Belle and Emily for taking part in the QEGS Hockey tournament on Thursday 27th September 2018. Along with pupils from Heathfields Primary School we made a team and came fourth. What a brilliant result - well done to all.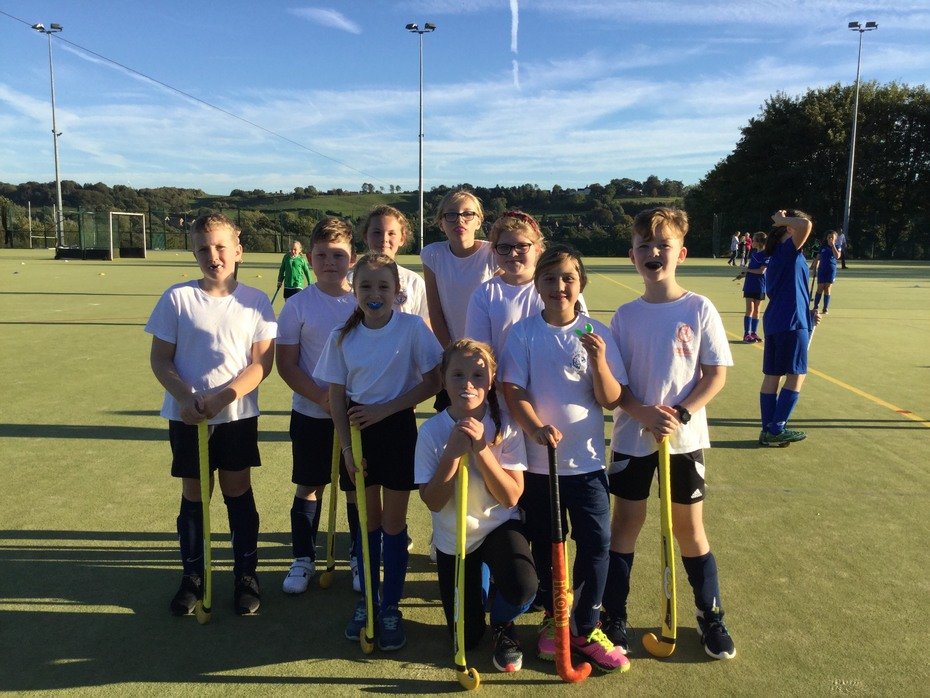 Class 2 Swimming lessons will be starting on Monday 24th September (afternoons) for a total of 10 sessions. These will take place at Uttoxeter Leisure Centre. Please note there will not be a lesson on Monday 5th November.