Latest News
Please see below the latest communication for all parents and carers from Dean Wallace - Director of Public Health Derbyshire County Council
Letter from DW Director of Public Health DCC to parents 27may21.pdf
Covid19 Advice -Quick guide for parents and carers March 2021.pdf
letter from DW - letter to schools and parents - 26 March 2021.pdf
How to order Lateral Flow Test Kits for pupils
Lateral Flow Tests for Family Members.docx
Return to school updated COVID risk assessment
BACT Half Term Activites
Please see the information below for some half term sporting activities
BACT HALF TERM TIMETABLE FEB 2021.png
Primary School Kicks Youth club.png
Positive Case of Covid-19 Reported - 7th January 2021
Sudbury Primary School will now be closed until Monday 18th January 2021, please refer to the letter attached below for further information.
Sudbury Primary School Positive Case Reported 070121
Notification of School Closure - 4th January 2021
Notification of School Closures - 040121
Headteacher Communication - 4th January 2021
Headteacher communication 04012021
Please see below a message from Dean Wallace, Director of Public Health for Derbyshire - thank you
Letter from DPH to Parents-Carers - 20201216.pdf
Please see below for latest guidelines from WHO for Covid Symptons - thank you.
World Health Organisation Covid Symptoms.jpg
Department for Education Parent/Carer Update -12th November
The DfE have today issued revised guidance for what parents and carers need to know during the Coronavirus outbreak. This information can be found here.
Children in Need 2020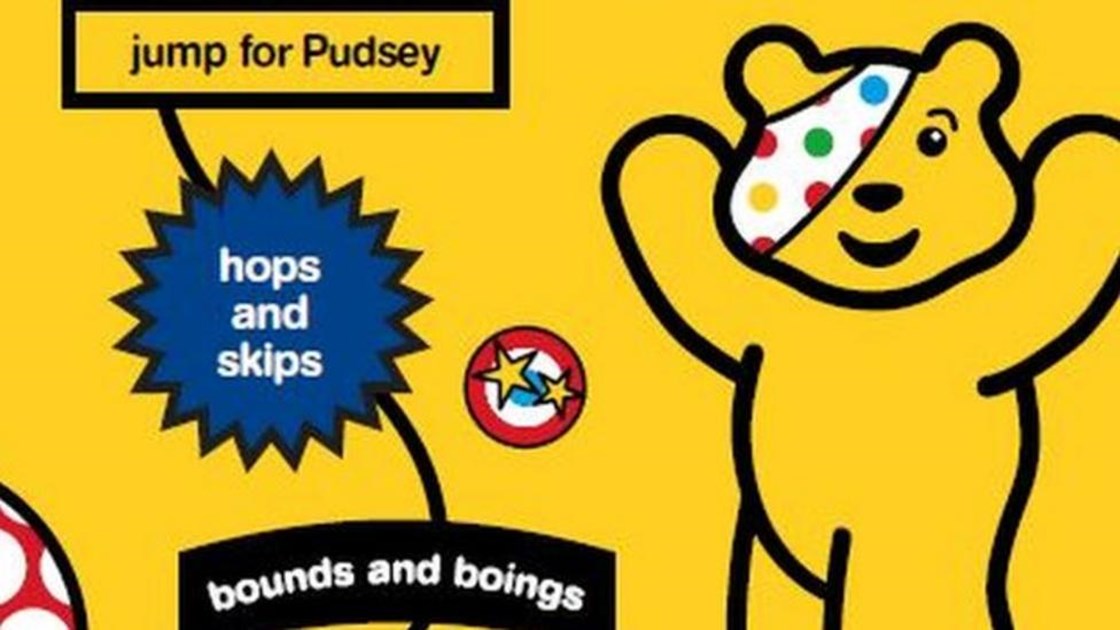 In order to capitalise on the new skipping skills we've been learning in PE, we've decided to have a Sudbury Skipathon to raise money for BBC Children in Need. Children will have time during the day on Friday 13th November to skip and see if they can reach a total of 50 jumps each. We'd love if you were able to sponsor them in doing this and meet our fundraising target of £100! You can donate on our JustGiving page
https://www.justgiving.com/fundraising/sudburyskipathon
Alongside this, children are welcome to come dressed in their own clothes (suitable for skipping in!) for a 50p donation.
5th November 2020
Please see a letter to Parents and Carers from Derbyshire's Director of Public Health, following the government's month-long lockdown announcement. Please click here.
2nd November 2020 - Covid-based Update
With the rise in infection rates of Covid-19 and reported positive cases in some local schools, we have today revisited our risk assessment so the mitigating factors we have in place remain foremost in our approach at Sudbury Primary School.
In addition, we now ask that all parents/carers coming onto school grounds wear a mask or visor and ensure they are maintaining social distances between themselves and other households, regardless of whether they are in the same bubble or not; staff will be doing the same when they are on the gate at the start and end of the day. You will notice that we have created a cordon for the two bubbles to remain either side of and ask that Bubble A enter school through the pedestrian gate whilst Bubble B enter through the main gate. We also ask that children have washed their hands thoroughly prior to leaving home and as is our current practise, they will be asked to hand sanitise at the school gate. Children will need to use the school-provided hand sanitiser only as we can be certain this is the required strength to kill the virus. If we can maintain the 'hands, face, space' approach, this will ensure we do not have to resume a staggered start and end time for the school day or indeed face a situation where one or both bubbles have to close and move to remote learning at home.
We continue to ventilate the classrooms with windows and doors being open in line with the guidance but as the weather is getting colder, it may be worthwhile sending your child with an additional layer on such as a vest or additional jumper/hoodie so they are not cold in class. Our heating system is on but on windier or colder days, some children may feel the chill more from the draught created. Similarly on PE days, tracksuit bottoms rather than shorts may now be more suitable.
Later this week, I will circulate Sudbury Primary School's blended and remote learning strategy so parents and carers can be clear about the process involved if an individual needs to self-isolate or if a bubble has to close. The NHS advice about symptoms remains the same presently but we are anecdotally aware that upset stomachs and rashes have also been reported in children that have gone on to test positive so these may be something to be aware of. Children with normal cold-like symptoms should attend school as normal.
21st October 2020 - Wraparound Care
Dear Parents/Carers,
Following Kid's Corner's decision to cease trading from 13th November for before/after school provision, Sudbury Primary School have spent considerable time exploring the options for alternative provision and have tried to determine the requirement from parents for wraparound care.
The results of the parent survey suggest that there would be very limited numbers for either a before-school or after-school club and so it would not be financially viable to deliver as a school at a time where we are operating in distinct bubbles. External providers have also been contacted with a view that they could use the school building but again, given the numbers involved, they would not be able to provide this service. Therefore, at this present time, Sudbury Primary School are unable to offer a school-based wraparound service as a replacement to Kid's Corner. School sports clubs through Burton Albion Community Trust will continue to be offered for free, one evening each week. The details of these clubs will be sent out separately by the school office.
Due to the in-school option not being currently available, we have been in contact with some nursery/child care settings in the local vicinity to determine whether they have capacity to accommodate children within their wraparound provision and transport children to and from our school, from their setting. Brookfields Nursery School in Hatton is the closest provider with capacity to offer this. They can be contacted on 01283 813583. They offer both a breakfast and after-school service.
We will continue to review ongoing options for the future as guidance around Covid changes because we are aware that it would be preferential to have provision for such clubs on site. If our ability to offer wraparound care changes or we see an increase in requirement, then we will look again at potential options and let you know as soon as possible.
Kind regards,
Sharon Cripps and Barbara Richardson
Acting Headteacher and Chair of Governors
20th October 2020 -Request for volunteers
Over the half term, Mrs Carey is looking for some willing volunteers to help her create a path down to the Forest Schools cabin. She is hoping to dig out a pathway, border it and put down some stones to provide a safe route down to the cabin for the children. In line with the guidance we are bound by, we are asking members of Bubble A only (as Mrs Carey is in Bubble A) if they'd be willing to give up a few hours on Wednesday 28th October from 10am. Please could you let Mrs Carey know directly if you could help on gcarey@sudbury.derbyshire.sch.uk
Obviously in the current situation, we still need to abide by the government and local authority guidance so just to let you know, the school building wouldn't be open during this time as we continue to try and avoid visitors into the building but there is a temporary toilet available in the Reception area which will be cleaned for your use and after for the pupils' use on their return. We would also ask that you adhere as much as possible to social distancing and hand sanitising guidelines whilst on site. We'd be very grateful if you can spare some time and we know it will make a big difference to our ability to use the wonderful cabin facility we have.
Thank you.
16th October 2020
Following the decision made by the private company, Kid's Corner to cease trading, we would like to gauge parental interest in a school-provided club for before and after school. Please click on the survey link to provide feedback:
https://www.surveymonkey.co.uk/r/CBH7QKG
Thank you
9th October 2020
As it is the season for colds and sore throats please take a look at the advisory flowchart for parents provided by the NHS
NHS Flowchart for Cold Symptoms
2nd October 2020
As part of our contingency planning should the situation of remote learning reoccur for any reason, we are preparing our systems so we can teach, set independent work and communicate daily via the Microsoft Teams platform. Clearly, this will involve pupils having access to wifi and a device at home to access the internet on and therefore, please can we ask you to contact the school on enquiries@sudbury.derbyshire.sch.uk with the subject 'Remote Learning Access' should you have an issue with wifi connection or access to a device at home. We will then be able to incorporate any specific issues into our planning so all pupils will be able to access remote learning should that situation arise.
We will of course, keep you informed about the plans and how Teams can be accessed and used as we're aware not everyone is familiar with it. Our computer systems have been undergoing quite some changes in the last few weeks to enable us to begin setting this platform up and we are hopeful that Parents' Evenings this year will be able to be conducted via Teams - more information to follow on that shortly.
25th September 2020
We are pleased to announce a new working partnership with Primary Stars - a local PE specialist - who will be providing an additional PE lesson per week to each class. This improves our PE provision by ensuring children access the recommended amount of PE each week. The company, which the previous organiser of the QEGs sports partnership now works for, is able to provide specialist knowledge alongside the organisation of some local mini events and competitions. The current guidance won't allow these events to take place yet but they are proposing that after Christmas some of these events between local schools will commence. From next week, children will need to come to school dressed in their PE kit as below:
Reception/Year 1&2 - Mondays (Skipping as a sport) and Tuesdays (Gymnastics-Autumn term 1, followed by Dance-Autumn Term 2)
KS2 -Years 3/4/5/6 - Wednesdays (Skipping as a sport) and Thursdays (Multi-skills and Tag Rugby)
24th September 2020
Please see below an important communication from Barbara Richardson, Chair of Governors.
Appointment of New Headteacher
NHS Test and Trace COVID-19 app – resources for schools, parents and young people
Today, NHS Test and Trace has launched the NHS COVID-19 app. The app has been launched to help control the spread of coronavirus (COVID-19). It will do this by alerting people who may have been exposed to infection so that they can take action. The link will take you to an introduction about the app. It is available to download in the App Store for Apple technology or on Google Play. You can visit www.covid19.nhs.uk for further information.
The app is available to download on smartphones for anyone aged 16 or over.
18th September 2020
Lunches
We've had some feedback from parents regarding school lunches this term that I wanted to respond to. At Sudbury Primary, we have chosen to select the 'Hot to Go' menu that Derbyshire County Council offer. Our other options were to have a full service option as we had in place before but due to the guidance around separating bubbles and cleaning, this was not viable as it would have meant cleaning the dining hall after the pre-school had used it, cleaning it after Bubble A had used it and the same again after Bubble B. As well as the extra staff and staff time this would take, it would also have meant a much longer lunch period and less time and staff resource for lessons. The other option was a packed lunch menu which would have been a cold menu with sandwiches, cold pizza and sausage roll type food. We felt that it was important for children to still be able to access a hot meal in school hence the decision for the Hot to Go menu.
That said, I'm aware of feedback about portion size on this menu and had a meeting with our kitchen to raise this. They have assured me that their portion control has remained the same but we identified that because the children haven't been able to access the salad bar or bread to supplement their meal, this may be impacting on how full children feel. Therefore, we have arranged that the main part of the meal will arrive in the food trays as they currently do and our team of midday supervisors will serve the vegetables, salad and bread in class. (Bread will be provided on the days that the main meals are not bread-based e.g. wraps, pizza etc). Hopefully, this will provide children with some level of choice and also allow them to supplement their meal according to their appetite. Also, a reminder that jacket potatoes and cheese are now an alternative option to the printed menu options should children wish to choose that instead.
Drinking water
With the current layout of the school due to our separation of bubbles, we were aware that Year 3 and 4 struggled to independently access drinking water easily without staff having to refill their bottles. From next week, a water dispenser will be available for them in the foyer area.
Drop off/Pick up times
Thank you for bringing to our attention the issue caused by the staggered start and end times. We hope that the recent change in drop off and collection times has helped make it easier for parents at the beginning and end of the day. Children have adapted to this quickly, coming in very sensibly and helping to maintain our distance between bubbles and our hygiene routines.
Sports Competitions/Events
Following feedback from last academic year about the use of the South Derbyshire Sports Partnership and how difficult it was to get to events as they were often held some way away, we had taken the decision to move back to the QEGs Primary Sports package however we have been informed today that QEGs are no longer offering this. As a result, we are looking into other options that would provide access for our pupils to local competitions and events and where, within the government guidance, we can safely meet with other schools for shared sporting opportunities. We will let you know more once we can secure a new provider.
September Return
Parent Letter -Sudbury in September
Behaviour Policy Addendum update
Phased Reopening Update
A letter to pupils (includes photos and video link)-19th June
Reopening Confirmation Letter and School Plan - 18th June
Welcome Back to Sudbury -video link - https://www.youtube.com/channel/UC6FXTMDvZHHeCG2VQXS2sUg/videos?view_as=subscriber
Reopening Plans Letter-12th June
Reopening Plans Letter -9th June
Revised Update 22nd May PM regarding reopening of school
(Survey link: https://www.surveymonkey.co.uk/r/RL623XJ -please complete by midnight on Thursday 28th May)
Phased reopening letter and survey link
(Survey link now closed -please contact me at headteacher@sudbury.derbyshire.sch.uk if you have been unable to fill in the survey.)
Free School Meal Update
Please read this letter for information about eligibility for Free School Meals following any change in personal circumstances.
Flu Immunisation 2020-2021
Please read this letter for information about the Flu Immunisation Programme 2020-2021
Coronavirus Updates
Government Announcement 10th May -Latest update
Latest guidance from the Department for Education for parents and carers can be found by clicking here. (24th April)
Previous letters/updates:
Sudbury Home Learning Summer Term Letter 19.4.20
20th March 2020 Coronovirus -Learning tasks
Coronavirus letter - 19th March 2020
Coronoavirus letter - 16th March 2020
Sudbury Primary - Coronavirus plan
Coronovirus -letter 13th March 2020.pdf
QEGS Mini Olympics
Years 1 and 2 are taking part in the Primary Mini Olympics event at Queen Elizabeth's Grammar School on Friday 5th July 2019. Here they are having a team meeting and getting themselves ready for the off.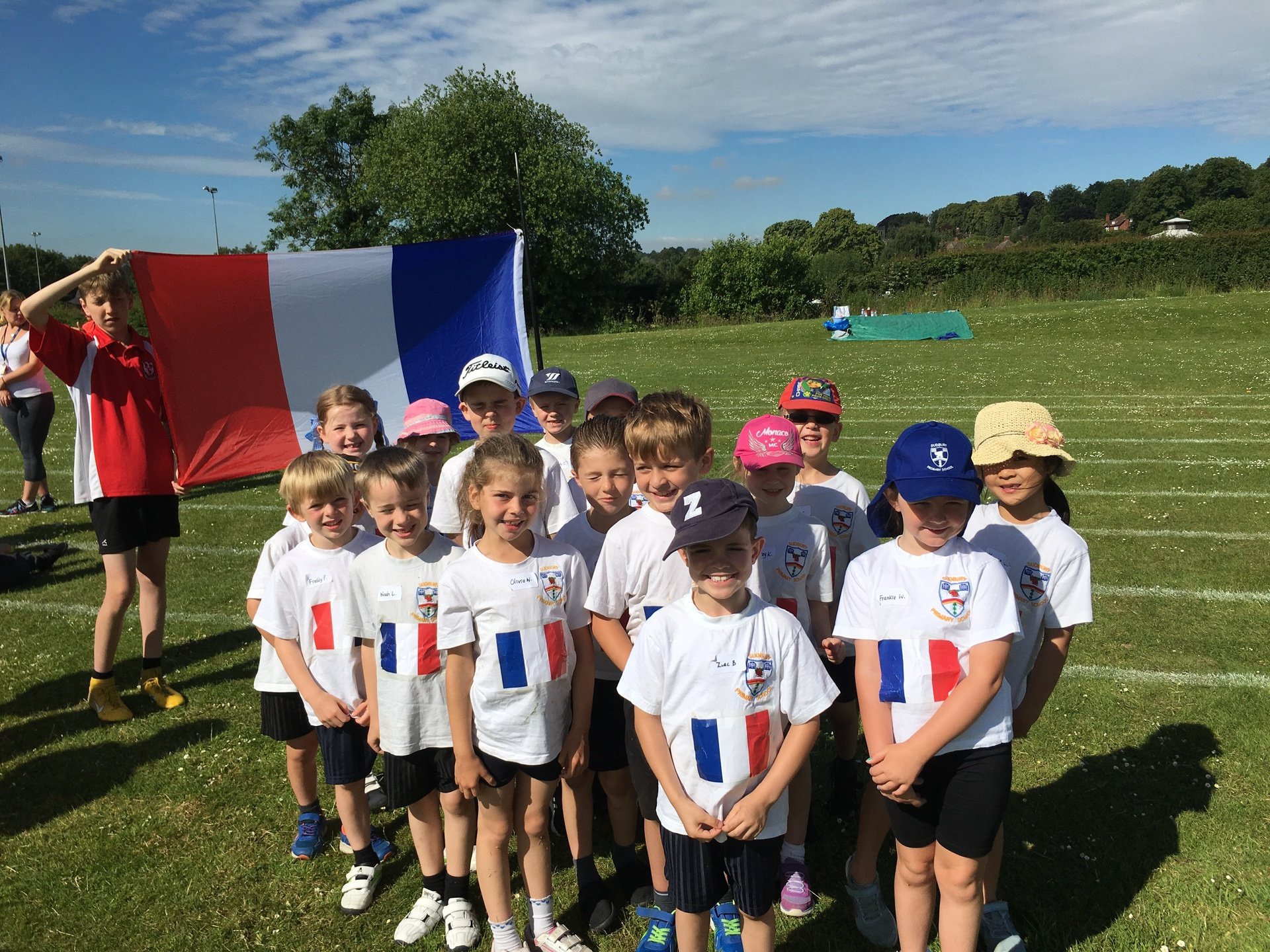 Latest Ofsted Report - Inspection 19/3/19
Comic Relief Day - Friday 15th March 2019
Everybody did really well with their fundraising efforts. We have raised a whopping £148.71 by holding a cake sale and having a crazy dress day. Here are our 'crazy' pupils and members of staff. Thank you all for giving so generously.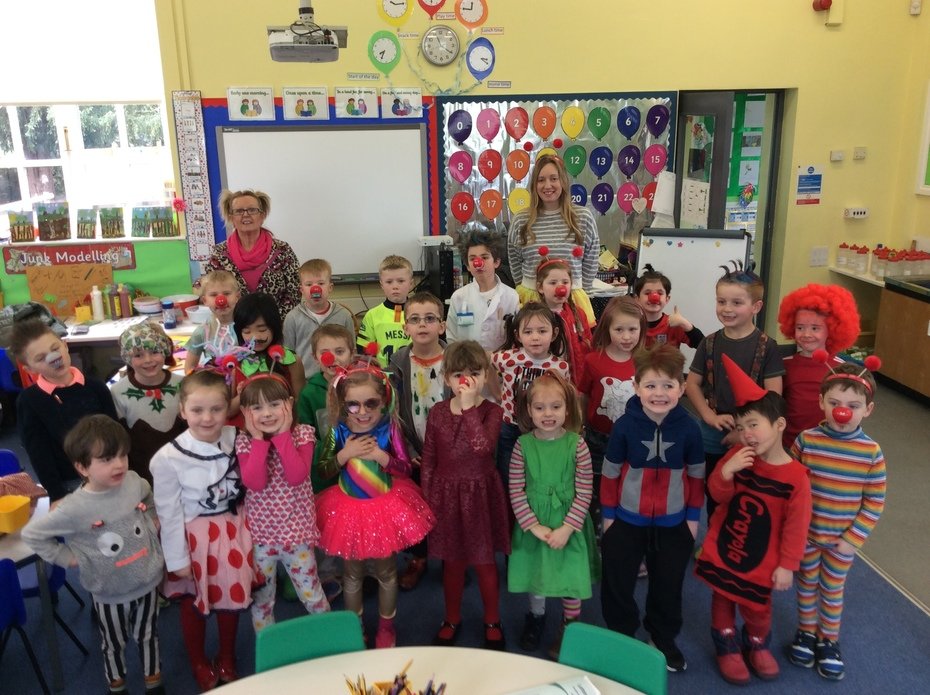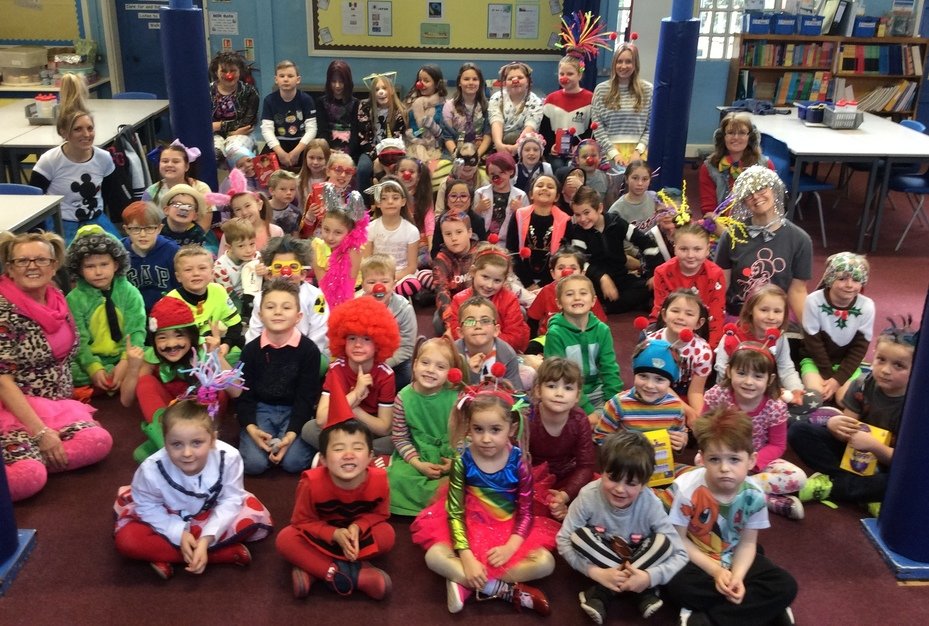 Ofsted Inspection Notification
There is going to be a one day Ofsted Inspection taking place on Tuesday 19th March 2019 at Sudbury Primary School.
World Book Day - Thursday 7th March 2019
Here's Class One dressed as Fairy Tale characters. Can you guess who they are?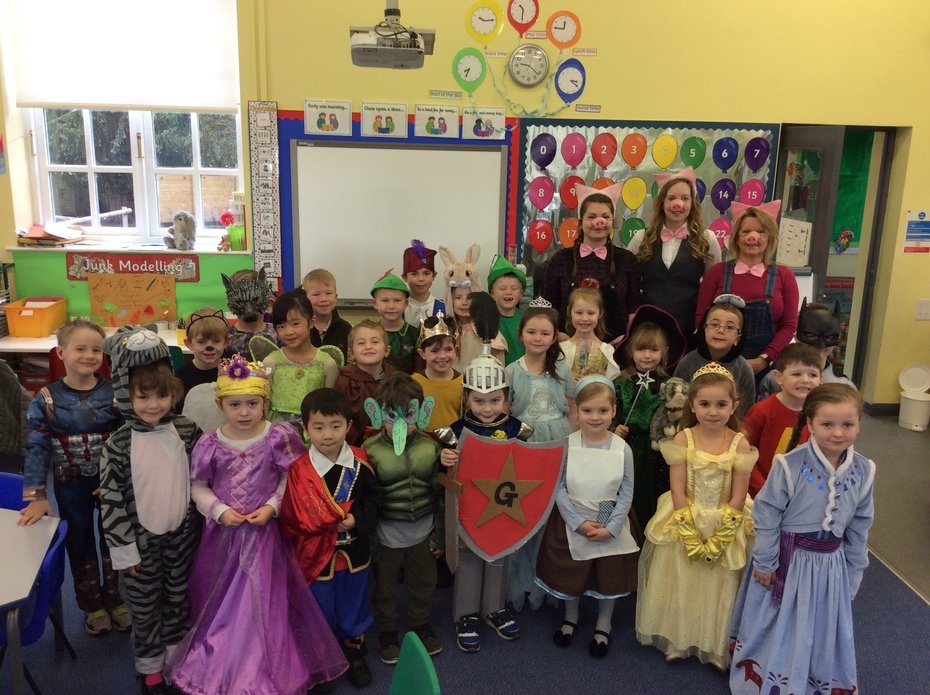 The Royal British Legion Poppy Appeal 2018
We have raised £157.72 for this very good cause thanks to our pupils giving so generously and selling poppies and other items at break times.
Children in Need 2018
We raised £100.00 this year for Children in Need by having a Non Uniform Day on Friday 16th November - well done everybody.
Year 5 & 6 QEGS Hockey Tournament
A big well done to Belle and Emily for taking part in the QEGS Hockey tournament on Thursday 27th September 2018. Along with pupils from Heathfields Primary School we made a team and came fourth. What a brilliant result - well done to all.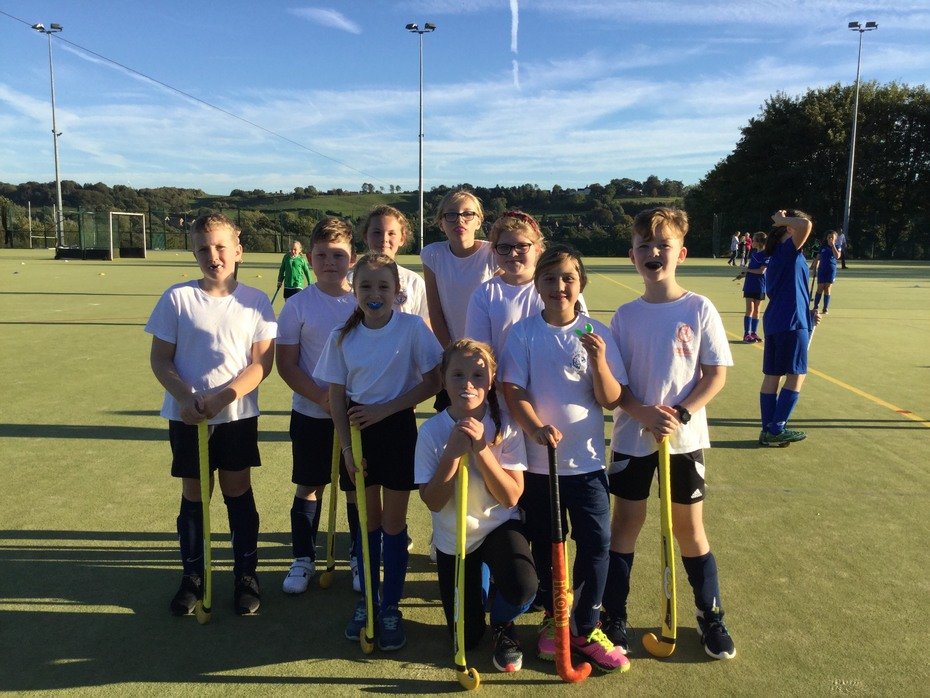 Class 2 Swimming lessons will be starting on Monday 24th September (afternoons) for a total of 10 sessions. These will take place at Uttoxeter Leisure Centre. Please note there will not be a lesson on Monday 5th November.